Contact Suppliers
If you have found an appropriate supplier,
1. You can send inquiries directly to the suppliers with the following steps:
? Click the "Inquiry" Button

? Complete the inquiry form and submit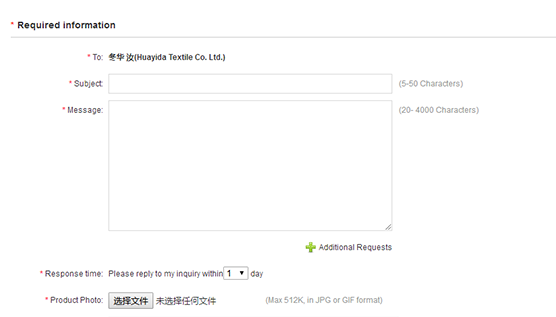 2. Get the latest price in the product page
? Click "Get Latest Price"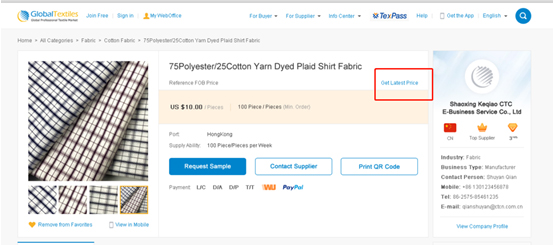 ? Fill in the request form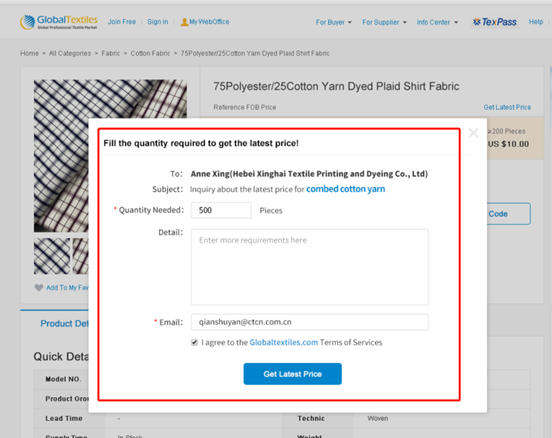 3. Request for samples
? Click "Request Sample"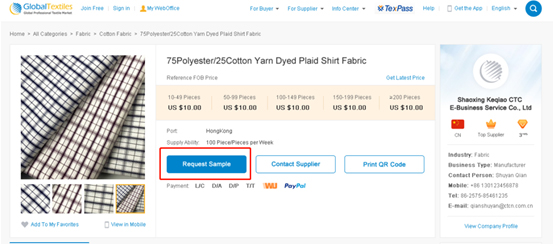 ? Fill in the request form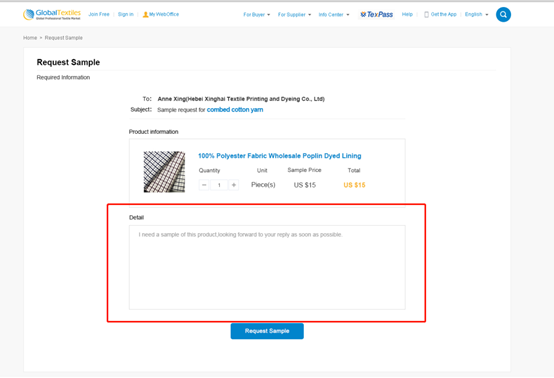 4. Add to Favorites
You can also add the suppliers and products you are interested in to your favorites for your further reference.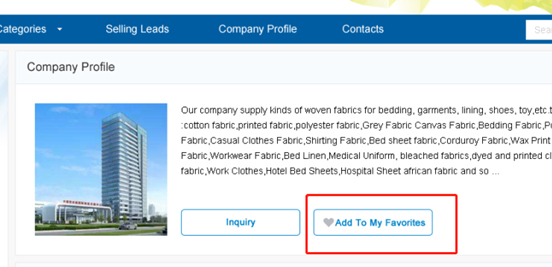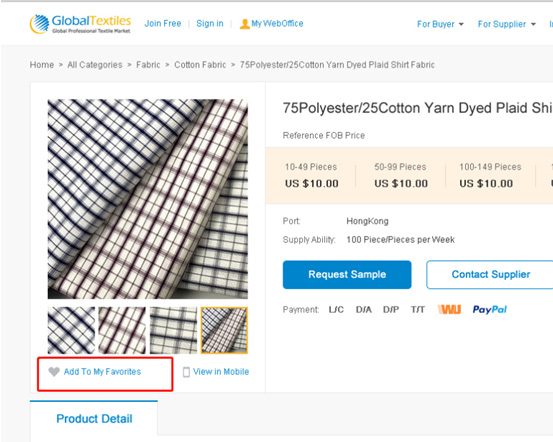 All responses you received from suppliers will be in your Message Center in My WebOffice.
If you can't find what you want, you can Post Buying Leads so that more suppliers can find you.